Radio Brews News Episode 150
On Radio Brews News the Brews News editorial team discuss the beer news of the week.
This week we discuss:
The wash-up from the Pirate Life sale
Including Jamie Cook's observations on selling to the big guys
Are beer festival a good or a gouge
And we also catch up with Chris O'Leary from Emerson's who is the Convention Chairman for next year's Institute of Brewing and Distilling conference in Wellington.
And much, much more.
You can send feedback and suggestions here.
You can donate to the podcast here.
Keep up with the best conversations in Australian beer. Subscribe to Radio Brews News on iTunes or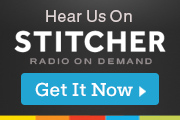 or your favourite podcasting app.