Radio Brews News Episode 156
Thanks to Cryer Malt, this week on Radio Brews News the editorial team discuss the beer news of the week.
We discuss the biggest story of the week, the results of the GABS Hottest 100 Craft Beers, including:
Yes, it actually is a popularity contest, but it's not ONLY a popularity contest.
No, the votes are not rigged
No matter what they say, brewers do care about the results.
Having spent too much time discussing the Hottest 100 with great seriousness, we then discuss how craft beer culture has become social shorthand for taking things too seriously, as explained in this article from Good Beer Hunting.
You can send feedback and suggestions here.
You can donate to the podcast here.
Keep up with the best conversations in Australian beer. Subscribe to Radio Brews News on iTunes or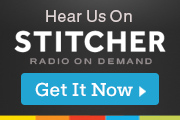 or your favourite podcasting app.