Beer is a Conversation: Chris McNamara
This week on Beer is a Conversation we chat with Chris McNamara, Executive Officer at the Independent Brewers Association.
In our chat we get the IBA's thoughts on the upcoming container deposit scheme and the effect it is going to have on Australia's small brewers and what the association is doing to try and mitigate those changes.
We also chat briefly about the IBA's upcoming strategic review and the membership changes in wake of the recent independent brewery takeovers.
You can send feedback and suggestions here.
You can donate to the podcast here.
Keep up with the best conversations in Australian beer. Subscribe to Radio Brews News on iTunes or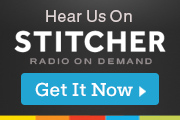 or your favourite podcasting app.