Beer is a Conversation: Dave Phillips / Liam Pereira
This week on Beer is a Conversation we catch up with Dave Phillips and Liam Pereira from Sydney Beer Week.
Dave is the name behind the growing multi-faceted beer tours and events business that is Dave's Events, while Liam is the General Manager of one of those events, Sydney Beer Week. This was the first year that Dave's has managed Sydney Beer Week, so we check in with Dave and Liam to find out the background to taking over Sydney's week of beer and how the event went.
And congratulations to the team at Dave's Events which last night won the Gold Award at the NSW Tourism Awards for Tour & Transport Operators.
You can send feedback and suggestions here.
You can donate to the podcast here.
Keep up with the best conversations in Australian beer. Subscribe to Radio Brews News on iTunes or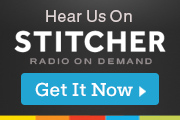 or your favourite podcasting app.