Beer is a Conversation: Scott Brandon
This week on beer is a conversation Pete and Matt catch up with Scott Brandon, co-founder and owner of Bright Brewery in Victoria's High Country.
Scott and his late wife Fiona Reddaway founded the brewery with the desire to create a cellar door experience that provided great beer and celebrated the outdoor lifestyle of the surrounding high country region.
They first purchased the land for the brewery in 2003. The the first beers under the Bright label were brewed at Jamieson Brewery near Mansfield from late 2004 and they served them at a temporary bar in Wills Street, Bright, until the brewpub was commissioned on the current Great Alpine Road site in mid 2006.
This "brew-pub" model has provided Bright Brewery with healthy business that has a reputation as one of the region's best destinations, highlighted through a string of tourism and business awards culminating last week when Bright took out Victoria's highest honour for Tourism Wineries, Distilleries & Breweries at the 2017 Victorian Tourism Awards.
Bright will soon open its new production brewery that will see its beers available more widely.
Enjoy the conversation…
You can send feedback and suggestions here.
You can donate to the podcast here.
Keep up with the best conversations in Australian beer. Subscribe to Radio Brews News on iTunes or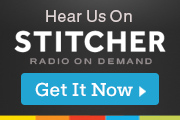 or your favourite podcasting app.