Radio Brews News 147
On Radio Brews News the Brews News editorial team discuss the beer news of the week.
This week we welcome back editor James Atkinson and hear a little about his travels through Japan as well as his visit to Melbourne for Goose Island's Migration Week activities. In the news we look at Coopers volumes up but draught sales down, Hawkers signs a deal to export beer to the UK and Pink Boots brewday. James gives some insight both into Goose Island's plans for Australia and also Coopers has run the ruler over a number of craft breweries with a view to making a purchase themselves.
And much, much more.
You can send feedback and suggestions here.
You can donate to the podcast here.
Keep up with the best conversations in Australian beer. Subscribe to Radio Brews News on iTunes or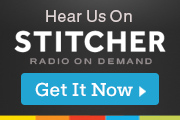 or your favourite podcasting app.